Al-Udain district is one of the largest and densely populated districts at Ibb governorate. Al-Udain district is over-crowded with population because it is the residential area closest to the conflict zones in Hodeida and Taiz governorates. A large number of Yemeni families found refuge in Al-Udain district. The suffering of the populations exacerbated due to the deteriorating livelihood and the scarcity of public services.
During the YDN Urgent Food Security intervention in three parts of Al-Udain district, we came across severe humanitarian cases which leave one's heart broken. The most striking case was that of Mr. Abdul-Ghani Salih Al-Naseem.
Mr. Abdul-Ghani is the breadwinner of a family composed of five below-ten-year children and his wife. Mr. Abdul-Ghani moved to Al-Udain district along with his family. He rented a home, hoping that the future would bring him the good things. Day by day, however, the family's life deteriorated.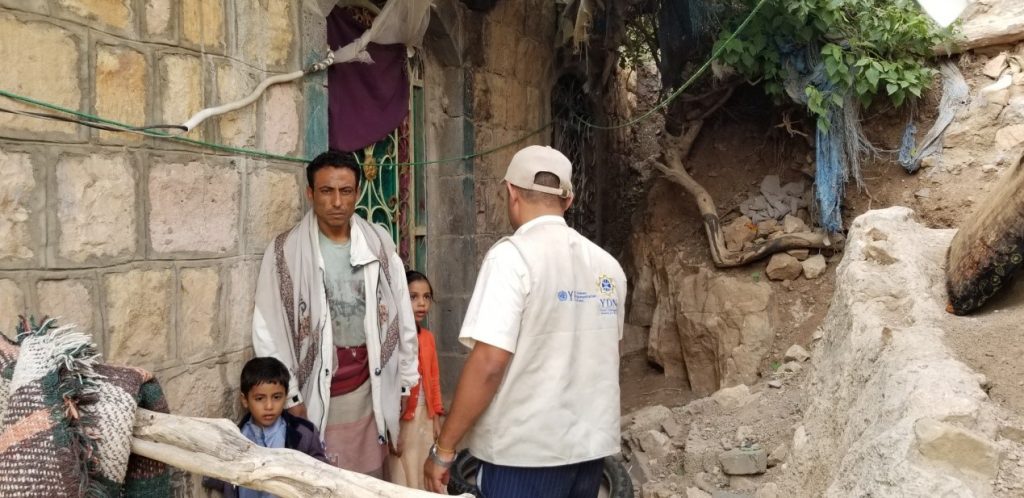 To pay the rent and to meet his family basic survival needs, Mr. Abdul-Ghani spent his savings and sold all his belongings only to find himself at the depth of need and poverty. Poverty struck Mr. Abdul-Ghani really hard. He would not escape the anxieties of paying the monthly rents. Because of hunger, his kids sank in floods of tears while his wife had, additionally, to suffer the pains of illness. The landlord of the house rented by Mr. Abdul-Ghani visited him only to issue him an evacuation notice in case the late rental payments were not settled. At that moment, Mr. Abdul-Ghani fell between two horns of dilemma. Either he had to go out to streets and beg people, or else he had to get ready to find himself along with his family in the open, homeless and hopeless.
It was Fate who drove the YDN's field researcher to Mr. Abdul-Ghani's house at the right moment. The YDN's field researcher knocked Mr. Abdul-Ghani's door. Quickly opening the door, Mr. Abdul-Ghani saw the YDN's field researcher, and he fought back the tears with difficulty. Upon entering Mr. Abdul-Ghani's home, the YDN's field researcher was at a complete loss of words. Eyes can sometimes communicate better than words. The YDN's field researcher noted down Mr. Abdul-Ghani's details and added his case to the list of approved beneficiaries.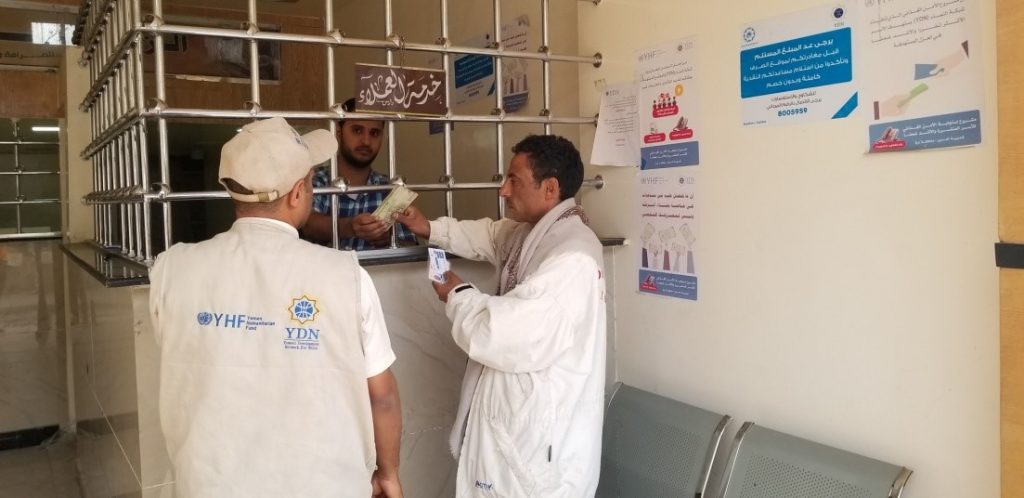 In the first cash distribution installment, Mr. Abdul-Ghani received his voucher. He looked at the YDN's representative, and said with eyes filled with tears: "YDN brought back life to use once again. May God reward you!".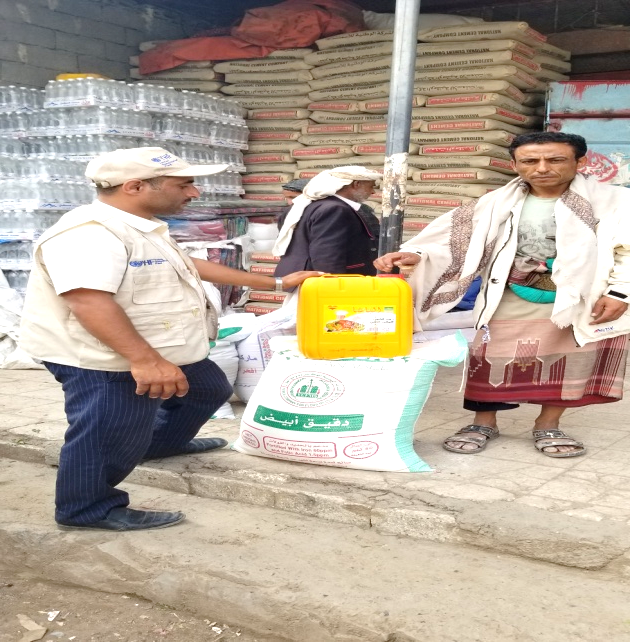 Once Mr. Abdul-Ghani received his voucher money, he rushed to the shop to buy flour, oil and other household items. Then we gave him a hand in carrying some of the newly purchased items to his home. All of us arrived to his home carrying the flour, oil and other items. Looking at what was carried to her home, Mr. Abdul-Ghani's wife burst into tears and exclaimed: "you brought life back to my kids!" The family began to regain their normal life as the cash disbursement progressed.
In the penultimate disbursement, Mr. Abdul-Ghani was staring at his voucher which had only one payment left. "What would happen to us once the voucher is over", Mr. Abdul-Ghani asked. "Is there any one to help?"
Abdul-Ghani's family is one of 1500 refugee families who received the YDN's voucher cash assistance in Al-Udain district at Ibb governorate. Each family received an amount of YR 32,000 (~ 50 USD) per month for a period of six months.