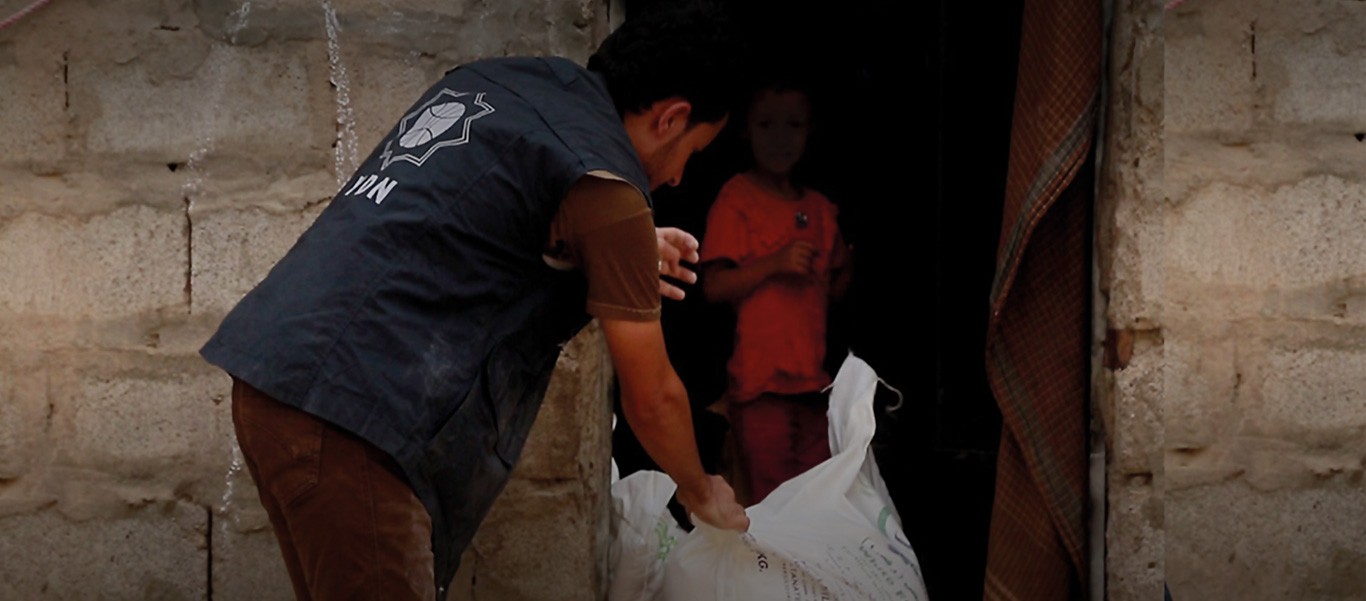 In food security and livelihood, YDN always seeks to increase the opportunity of the affected community to access food through distributing food baskets to affected families in IPC phases 3 and 4 areas. Besides, YDN continuously endeavors to support the FSAC response objective to help millions of destitute Yemenis to overcome hunger by providing food and nutrition assistance, increasing household incomes, and advocating for measures that bring economic stability.

YDN conduct activities from the first line response like food and cash distribution and distribution of agriculture and livestock input
In 2020, YDN's FSL interventions covered 13 governorates that include Aden, Taiz, Shabwa, Al- Mahra, Al-Jawf, Marib, Hadhramout, and shabwah governorates, with total beneficiaries reaching 421,763 HH.

It's worth mentioning that YDN plans to conduct new strategies through shifting from first-line response to second-line response and focus on supporting livelihood activities to achieve sustainability and prepare for the recovery phase.
Participation:
(10) National FSA Clusters meeting.
(5) Meetings.
(12) Sub-national FSA Clusters meeting.
(3) Trainings.
Activities:
Distribution of food baskets in 6 Yemeni governorates.
Distribution of Adhhiah Al Ead for IDPs HHs and host community.
Distrusting 320,000 cartons of dates in 13 Yemeni governorates.
421,763 individuals of beneficiaries have benefited.