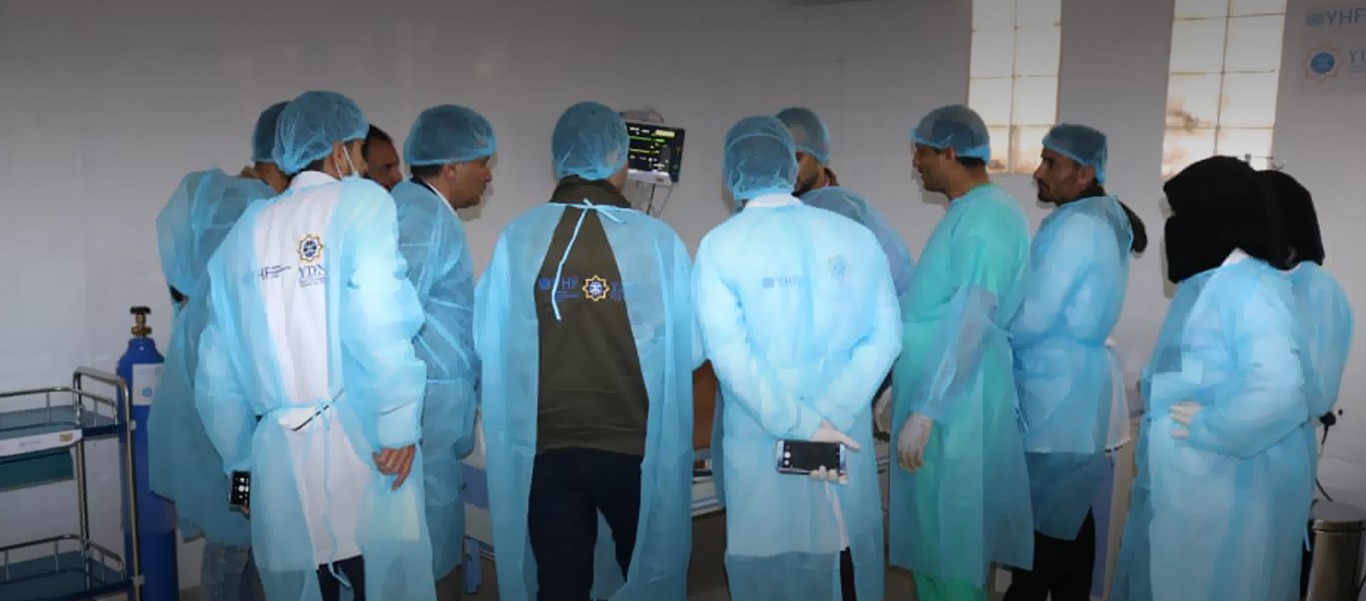 YDN effectively utilized its outstanding record of experience and resources to respond to the devastating humanitarian crisis caused by war and conflict. The responses are designed to improve the access of affected and vulnerable people to health life-saving services through implementing projects in the most affected areas across Yemen.
YDN's experience in the provision of humanitarian aid, the management of any field difficulties, and the use of the best practices have significantly improved through the implementation of many integrated emergency projects in different areas.
In 2020, YDN conducted two health interventions within five districts of two governorates and more than 109,039 individuals benefited. These interventions included the provision of free medical services including primary and secondary health care services, reproductive health services, pediatric services and vaccines, education and awareness services through supporting health facilities and medical mobile teams with medicines, supplies, furniture, medical equipment, rehabilitation services, operational costs and supporting the health staff with incentives and capacity building in addition to the response to COVID-19 pandemic through train the health workers on infection prevention and control (IPC) and case definition, providing personal preventive equipment (PPE), and risk communication and community engagement RCCE through train volunteers from the community in COVID-19 prevention and control and educating the community. The health facilities were supported based on the national guidelines, cluster updated guidelines, and MSP standards.
Participation:
(16) National Health Clusters meeting.
(24) Meetings.
(23) Sub-national Health Clusters meeting.
(6) Trainings.
Activities:
Support health workers.
Provision of primary and secondary health care services.
Providing emergency and surgical services.
Providing primary and comprehensive reproductive health services.
Providing immunization services.
Supporting the health facilities with medicines, supplies, medical equipment, furniture.
Treating cholera cases through Establishing a DTC.
provide COVID-19 services.
Providing referral costs to the most vulnerable cases.
Conduct training on health.
Conducting awareness sessions on health.
109,039 individuals of beneficiaries have benefited.