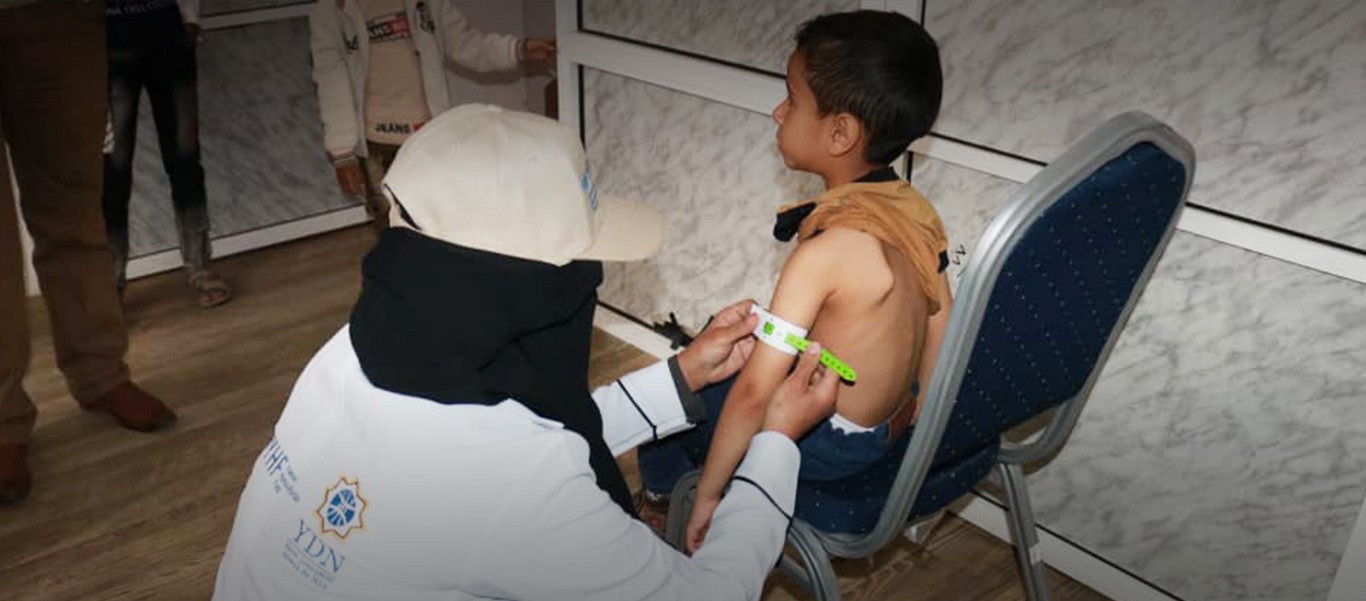 YDN effectively utilized its outstanding record of experience and resources to respond to the devastating humanitarian crisis caused by war and conflict. The responses are designed to increase access to curative and preventive nutritional services to acutely malnourished under five years children and through implementing the projects in the most affected areas across Yemen.
YDN's experience in the provision of humanitarian aid, the management of any field difficulties, and the use of the best practices have significantly improved through the implementation of many integrated emergency projects in different areas.
In 2020, YDN supported four outpatient treatment programs (OTPs), within three Yemeni districts of two governorates. More than 15,185 individuals. These interventions focused on activating and supporting community-based management for acute malnutrition (CMAM) which includes treatment and preventive services including screening for malnutrition among under-five-year children and pregnant and lactating women (PLW), treating acute malnourished children and PLW, provide children with deworming drugs, micronutrient powder, and vitamin A as prevention, providing PLWs with folic acid and iron, counseling, and education sessions for PLW on infant and young child feeding practices, home care of sick children, immunization, key WASH messages, and cholera prevention. All these services are ensured through capacitating and supporting the health workers in the targeted health facilities and medical mobile clinics and community health volunteers (CHVs) to provide quality services.
Participation:
(14) National Nutrition Clusters meeting.
(9) Meetings.
(8) Sub-national Nutrition Clusters meeting.
(4) Trainings.
Activities:
Conducting screening and active case finding to identify and refer acute malnutrition cases to a treatment program.
Treating children with severe acute malnutrition without complications.
Cash transportation support for families with SAM cases with complications.
Provision of counselling on infant and young child feeding to pregnant and lactating women and caretakers.
Providing nutrition preventive services including deworming and micronutrient powders (MNPs).
Conducting awareness sessions on key nutrition messages including IYCF.
15,185 individuals of beneficiaries have benefited.