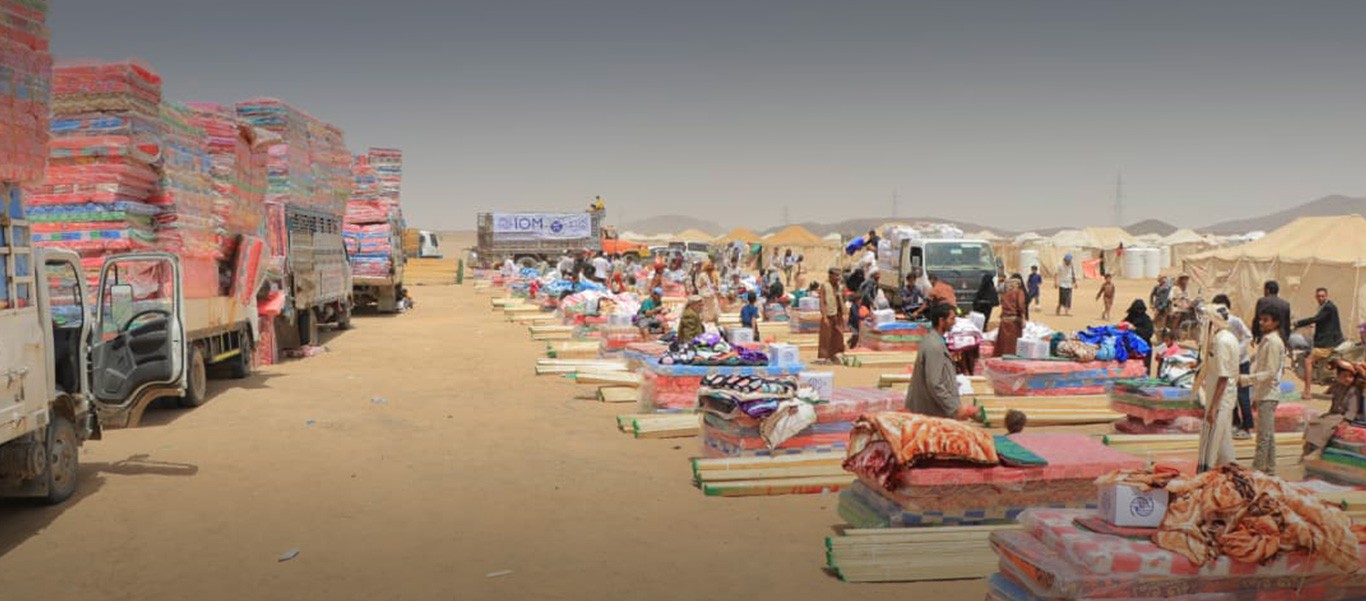 YDN shelter programming supports people affected by conflict and natural disasters through the provision of safe, dignified and appropriate S-NFI. This assistance includes the provision of NFIs, ESK, family tents to displaced people residing in collective centers, makeshift shelters and informal settlements. YDN considers the use of cash assistance to provide people with purchasing flexibility while supporting local markets. YDN shelter programming also focused on medium and long-term shelter solutions in areas where protracted IDPs are residing and in locations of stability. This includes Rental subsides activities and construction of transitional shelters.

In 2021, the increased fighting caused the largest displacement in the country. A majority of people fleeing are being displaced for the second time, and close to 60 percent are settling into already crowded displacement sites or informal settlements with inadequate services. Ma'rib city bore a majority of this, with 70 percent of people displaced in the governorate estimated to be settling there and resources remained severely overstretched. As a testament to the expanding needs, 19 new IDP hosting sites or informal settlements opened this year.
However, YDN always responds to emergency situations so it responded to the IDPs in Aljubah, and also designed a shelter project to intervene with those IDPs it will start its activists at the beginning of 2022.
In 2021, YDN's S-NFI support reached nearly 39,464 people through various shelter and NFI activities helping address increased vulnerabilities, including providing rental subsides assistance. YDN's emergency distributions covered families in Ma'rib governorate, approximately 7,758 individuals. The emergency kit includes NFI and ESK from the contingency stock and cash distribution for 31,706 individuals in Ibb governorate.
Participation:
(36) National and Sub-national Shelter Clusters meeting.
(3) Meetings.
(1) Trainings.
Activities:
Distribution Winterization kits.
Distribution NFI kits.
Distribution Ead clothes.
Distribution ESK kits.
Provision of T-shelter to displaced people residing in collective centers.
Provision of rental subsidies cash assistance for IDPs.
39,464 individuals of beneficiaries have benefited.