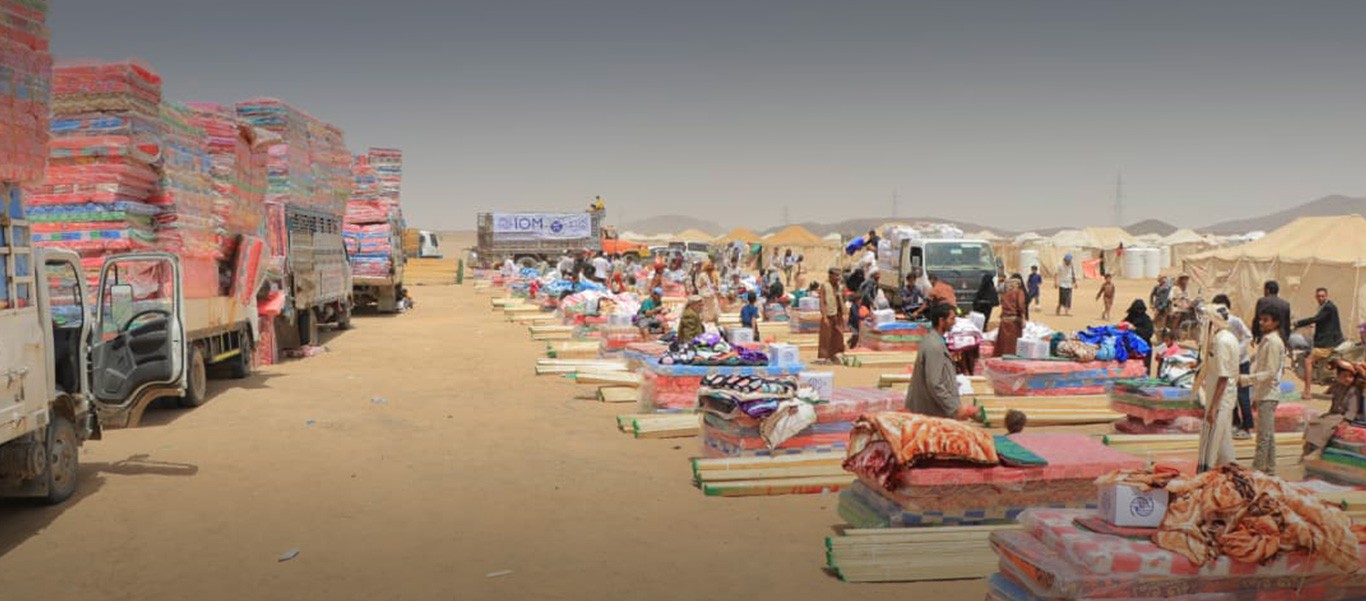 Operating across seven governorates, YDN's shelter interventions supported people affected by conflict and natural disasters through the provision of safe, dignified, and appropriate shelter and non-food items support. YDN's S-NFI assistance included the provision of NFIs, emergency shelter, winterization, and T-shelter to displaced people residing in collective centers, makeshift shelters, and informal settlements. Where possible, YDN considered the use of rental subsidies cash assistance for IDPs to support them cover their needs.
This year, YDN provided support to more than 27,031 internally displaced persons, conflict-affected and vulnerable people in host communities in Ma'rib governorate through 1,840 winterization kits, 2,200 emergency shelter kits, 1,127 basic non-food household items(NFIs), and 44 transitional shelters through many several projects. In Taiz, Shabwa, Al Bayda, Al Jawf, Marib, and Sana'a governorates, YDN launched the winter support project to 72,000 people through 12,000 winterization kits.
Torrential rain and flash flooding affected over 80,000 people across the country in 2020, causing the loss of homes and critical household items. YDN's S- NFI activities focused on providing dignified and safe shelter and NFI solutions to 246 affected communities in Ibb governorate. YDN distributed 118 enhanced emergency shelter kits, and 237 NFI kits to displaced and host community families affected by the floods to provide the minimum protection. Moreover, efforts are continuing to provide alternative shelter solutions for long-term displaced people through the provision of cash assistance. With rental subsidies, YDN has directly disbursed about $ 160,000 for the displaced and vulnerable in the host communities in Ibb governorate during four cycles of 2020, and the disbursement is expected to continue for the last two rounds in early 2021, estimated at about $ 80,000, including 680 families.
Participation:
(10) National Shelter Clusters meeting.
(21) Meetings.
(26) Sub-national Shelter Clusters meeting.
(10) Trainings.
Activities:
Distribution Winterization kits.
Distribution NFI kits.
Distribution Ead clothes.
Distribution ESK kits.
Provision of T-shelter to displaced people residing in collective centers.
Provision of rental subsidies cash assistance for IDPs.
99,728 individuals of beneficiaries have benefited.