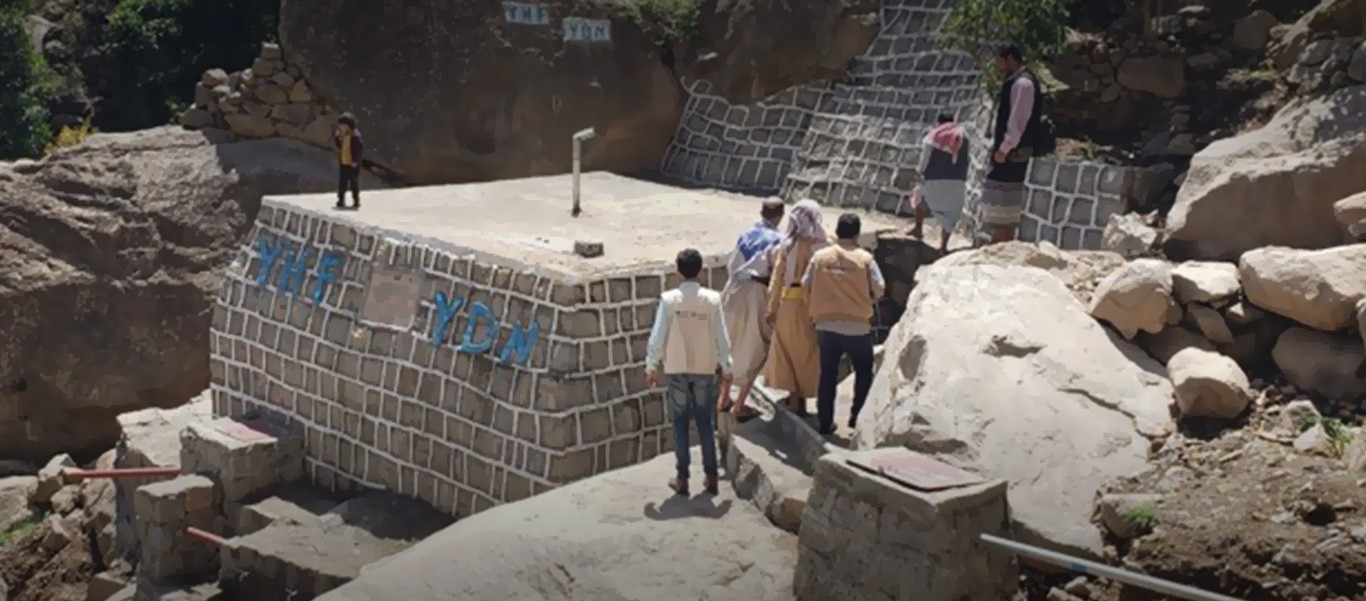 YDN's WASH sector response aimed to improve access to basic water, sanitation, and hygiene services for affected and vulnerable people through many activities implemented in the most affected and hard reach areas in the country.
During 2020, YDN implemented several WASH interventions in two districts of two governorates reaching more than 24,000 beneficiaries. These interventions covered all aspects of WASH needs including the provision of safe water for drinking and domestic purpose through rehabilitation of water sources and construction of collective water tank, improving water quality through conducting water quality tests, improving accessibility to the sanitation facilities especially for women and girls through the construction of sanitation infrastructural, raising the awareness about hygiene and improve its safe behavior and practices, distribution of ceramic filters and jerry cans, distribution of CHKs, improving public health conditions through conducting cleaning campaigns, support cleaning fund with fuel and equipment, and support cleaning workers with incentives.
All interventions were implemented based on national standards and WASH cluster guidelines.
Participation:
(19) National WASH Clusters meeting
(13) Meetings
(24) Sub-national WASH Clusters meeting 
(3) Trainings.
Activities:
Rehabilitation of 10 water sources
Construction of 10 water collective tanks with collection points
Construction of 300 dry latrines Conducting Water Quality tests
Distribution of ceramic filters
Distribution of jerry cans
Distribution of CHKs
Conducting comprehensive cleaning campaign
YDN Annual Report 2020
Conduct training for 60 CHVs in key hygiene messages and community engagement approaches
Conduct 349 awareness sessions on hygiene messages and hygiene practices.
61,744 individuals of beneficiaries have benefited.