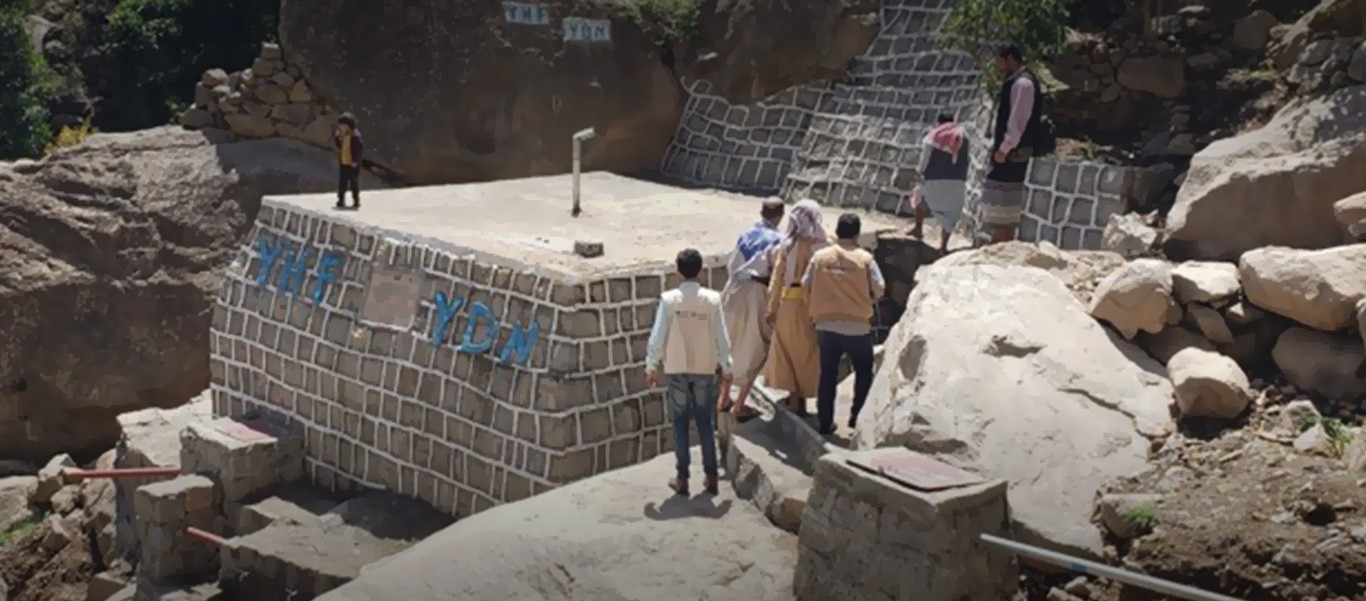 YDN's water, sanitation, and hygiene (WASH) activities target the most vulnerable Yemeni nationals, including displaced populations and host communities, people at risk of famine and malnutrition, and people living in cholera-affected areas. YDN combines the restoration and maintenance of existing WASH systems with the direct provision of WASH services. YDN WASH activities included maintenance and improvement of water supply and sanitation systems through the provision of spare parts and water disinfecting agents; the distribution of basic hygiene kits, accompanied by hygiene promotion; water trucking; and capacity building and institutions to ensure a sustainable WASH response.
Access to safe water remains a challenge with conflict having damaged water points and networks or leading to broken infrastructure left unmaintained. High levels of displacement or returnees in certain locations in Yemen put pressure on functioning water services. In many rural
communities, residents have to either pay high prices for fuel to operate pumps or travel long distances for water. Access to safe water also became increasingly important in 2021.
YDN Yemen reached 2021, nearly 14,000 vulnerable persons through the rehabilitation and reconstruction of key water and sanitation systems and 12,000 access to safe water in Ibb governorates, and over 22,500 benefited from solid waste management support. Furthermore, YDN's hygiene awareness campaigns reached approximately 3500 people in Ibb governorates and nearly 1,600 benefited from the distribution of hygiene kits.
Participation:
(31) National and Sub-national WASH Clusters meeting
(6) Meetings
(3) Trainings.
66,165 individuals of beneficiaries have benefited.